Evolution® SCC is a self compacting concrete designed for speed, ease of construction and high quality finish. It sets with a smooth surface that requires no vibrating and minimal further finishing. It can be used to replace conventional concrete in many applications.
Easy to place

Eliminates need for compaction
Gives a smooth surface that requires minimal further finishing
High performance

Excellent strength characteristics
Full compaction means increased durability
Cost effective

Reduced labour requirement
Reduced equipment requirement
Rapid placement
Elimination of finishing works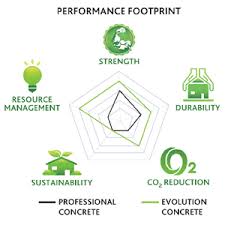 Project Spotlight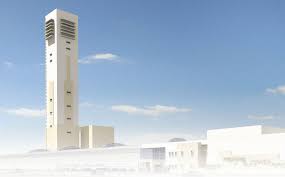 Ducab Tower - Dubai
Dubai's tallest industrial tower, cast entirely using CEMEX Evolution® self compacting concrete (SCC), allowing significant savings in time, labour, equipment and finishing works. Over 6,000m3 of Evolution® SCC was used in its construction.
Technical Data

| | |
| --- | --- |
| Concrete Grade (N/mn2) | 30 to 80 |
| Durability (RCP, WP, WA) | 800 to 3000, 10 to 20mm, 1.0 to 1.5 |
| Workability Slump (mm) | 75 to 200 |
| Workability Retention (Hours) | up to 3 |
| Maximum Aggregate Size (mm) | 10 to 20 |
| Typical Hardened Density (Kg/m3) | 2450 |
| Cement Types2 | OPC, SRC, MSRPC |
| Supplementary Cementitious Materials3 | DURACEM® / Microsilica |
| Colours | Grey or Colored |
CEMEX will provide you access to our highly experienced technical team who will be able to create bespoke mixes for all your readymix concrete needs. Our technical team has a vast experience of producing unique mixes for individual jobs, and can facilitate issues such as corrosive ground conditions, extreme weather conditions and high strength requirements. CEMEX will work to your specification, or if requested provide suggestions to ensure that we meet the specific needs of your project.