Promptis® is a range of high early strength concretes, developed to meet the most demanding time constraints of modern construction projects. Promptis® has similar characteristics to normal concrete but it reaches accelerated strengths just four hours after setting, yet retains workability for up to 120 minutes.
Rapid hardening

✓ Early strengths in as little as 4 hours
✓ Design strengths achieved in 7 days
✓ Up to 40N/mm2 in 18 hours

High performance

✓ Designed with a chloride free accelerator
✓ No risk of corrosion
✓ Excellent workability retention

Fast Formwork removal

✓ Formwork can be stripped in as little as 6 hours, even for slabs

Accelerated construction times

✓ Faster slip for casting cycles
✓ Accelerated precast cycles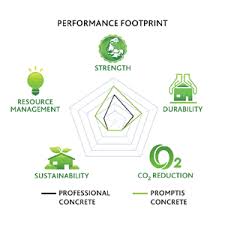 Project Spotlight



Hodariyat Bridge - Dubai

CEMEX was chosen as the sole concrete supplier by VSL due to our proven track record with complex technical requirements. The project called for a concrete with exceptional slump, a workability for up to 4 hours on site, and a compressive strength of 32mpa at 30 hours. CEMEX supplied over 50,000m3 of concrete to this landmark.
| | |
| --- | --- |
| Concrete Grade (N/mn2) | 30 to 80 |
| Durability (RCP, WP, WA) | 800 to 4000, 10 to 20mm, 1.0 to 3.0 |
| Workability Slump (mm) | 75 to 200 |
| Workability Retention (Hours) | 1 to 3 |
| Maximum Aggregate Size (mm) | 10 to 20 |
| Typical Hardened Density (Kg/m3) | 2450 |
| Cement Types2 | OPC, SRC, MSRPC |
| Supplementary Cementitious Materials3 | DURACEM® / Microsilica |
| Colours | Grey or Colored |

Technical Data

CEMEX will provide you access to our highly experienced technical team who will be able to create bespoke mixes for all your readymix concrete needs. Our technical team has a vast experience of producing unique mixes for individual jobs, and can facilitate issues such as corrosive ground conditions, extreme weather conditions and high strength requirements. CEMEX will work to your specification, or if requested provide suggestions to ensure that we meet the specific needs of your project.