At CEMEX we aspire to make our team the best in the industry and the most satisfied in terms of employee engagement. To achieve this we are committed to helping our teams realise their potential and to progress as per their individual career aspirations, through a structured approach.
To identify, attract, develop, and retain talent, we need to have programmes in place which focus on hiring strategies, employee development, including career and succession planning – to ensure that we have effective leaders of our business. Effective business leadership is one of CEMEX's core values.
Succession Planning
CEMEX has in place robust talent, succession and development processes which aims to provide managers with the tools required to undertake effective employee training and development and to ensure talent management and succession plans meet the needs of business.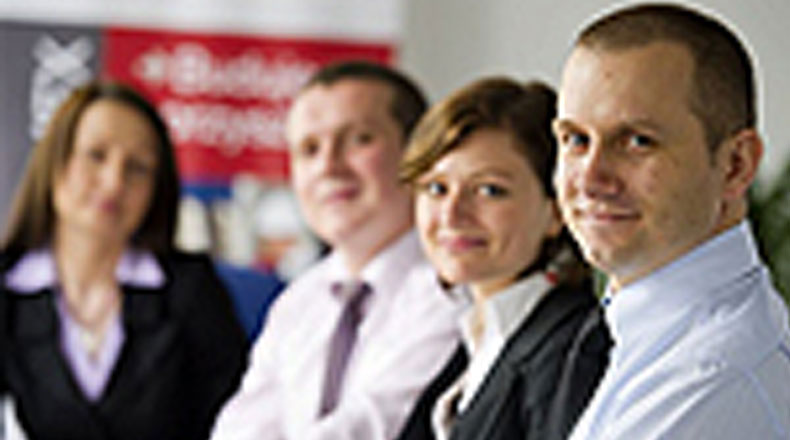 These processes seek to identify employees across CEMEX who have the potential, the aspiration and who are also demonstrating high and consistent levels of performance to be successful in larger more influential leadership roles. The annual global Talent Review process identifies talent across the organisation and succession plans for key roles. At the end of the Talent Review process action plans are developed to ensure that CEMEX has a healthy talent pipeline with successors in place for all future key positions.
As CEMEX evolves, so must our approach to talent management and succession planning – we need to continue to build the next generation of talent through an ability to appoint internal talent to key roles throughout the organisation. A robust internal talent pipeline minimises our exposure to external risks and allows us to identify, develop and deliver, the right people in the right place at the right time. We need to be able to identify successors, wherever they may be, who have the capabilities, experience, potential and desire to move our business forward in line with our business strategy. This means having a process in place which ensures that we are consistently identifying, assessing, developing and monitoring our employees, whilst we match individual's skills, experiences, values and career aspirations with our organisations core values and strategic goals.
In CEMEX we aim to provide an environment in which each individual is able to identify where they would like to be in their career and have the appropriate tools and support to reach their aspirations. We do not believe in a "one-plan-fits-all" career model. Instead, we have a flexible system designed to accommodate our employee's needs and to provide the broadest possible range of career opportunities within the realm of business requirements. Our people are essential to the achievement of our business objectives. We are therefore committed to recruiting and retaining people who possess the necessary skills, knowledge and experience.
We are committed to equality of opportunity and treatment and strive to provide rewarding careers for all our people. We aim to encourage and help employees to develop their skills and progress their careers in order to support and promote the performance of CEMEX.
Career Paths
There are different ways in which an employee could progress their career in CEMEX. An employee may have a different career path to another. This will all depend on what roles are available, as well as their own goals, abilities and aspirations. Below are the types of career progression paths for consideration when thinking about possible career moves in CEMEX for our employees.
Horizontal moves - Horizontal moves are defined as moves within the same team and grade to develop depth of knowledge, new skills, competencies and experiences.
Vertical growth - Vertical growth is the more identifiable means of demonstrating progress. It normally involves new grades, new job titles and more responsibility.
Lateral moves - Lateral moves are defined as moving across the different teams in CEMEX within the same grade to develop your breadth of knowledge and develop new technical knowledge and competencies.
Cross business - Cross business moves are defined as moves across the different CEMEX business areas and/or across different functions or geographies.
We have numerous examples within CEMEX of different career path movements experienced by our employees. Visit our page on What We Do for more information of the vast range of opportunities we can offer across our business.