Roller Compacted Concrete (RCC)
RCC is simple, fast and economical to install as it doesn't contain any steel reinforcement, neither does it require formwork or finishing. Significant savings of up to 30% can be achieved over a traditional pavement construction. The high strength of an RCC pavement eliminates common problems that have traditionally been associated with other pavement types. CEMEX RCC is more resistant to rutting, is capable of withstanding heavy concentrated loads and is immune to low or high temperature extremes. The basic ingredients of CEMEX RCC are the same as for conventional concrete: sand, aggregates, cement, and water, however the quantities are different. Mix designs may vary based on the job application. RCC is a zero slump concrete mix that is placed using standard asphalt pavers and compacted with 10 ton rollers similar to the way hot mix asphalt is placed.
Product Advantages

✓ Lower installation and maintenance cost than asphalt and similar to interlock (Heavy Duty Pave Stones).
✓ Fast speed of construction and open to traffic.
✓ Long service life and very durable solution with very low maintenance cost.
✓ Specially design for Heavy Loads / Low speed areas
✓ Supports sustainable development (Start as RCC and then turned into Asphalt)
✓ GGBS can be integrated reducing up to 30% CO2 Footprint and apply for LEED or Estidama Points
✓ Low water / Cement Ratio reduces shrinkage cracks and increase durability of the structure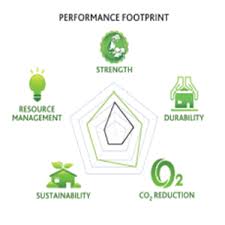 Technical Data

| | |
| --- | --- |
| Concrete Grade (N/mn2 | 15 to 20 |
| Durability (RCP, WP, WA) | 3000/20/2.0 |
| Maximum Aggregate Size (mm) | 10 to 20 |
| Typical Hardened Density (Kg/m3) | 2400 to 2500 |
| Cement Types2 | OPC, SRC, MSRPC |
| Supplementary Cementitious Materials3 | GGBS |

CEMEX will provide you access to our highly experienced technical team who will be able to create bespoke mixes for all your readymix concrete needs. Our technical team has a vast experience of producing unique mixes for individual jobs, and can facilitate issues such as corrosive ground conditions, extreme weather conditions and high strength requirements. CEMEX will work to your specification, or if requested provide suggestions to ensure that we meet the specific needs of your project.