Stamped concrete is a visually attractive alternative to other paving systems such as asphalt and block pavings. Stamped concrete can be produced in a vast range or designs and colors, matching any environment. Stamped concrete needs little maintenance for a long lasting tough pavement for years to come.
Enhanced appearance

✓ Can be produced in many designs and colors
✓ Can be applied in any shape

Increased longevity

✓ Will not become loose and settle
✓ Never needs resting and relaying

Increased durability

✓ Outlasts conventional paving materials
✓ Better resistance to trafficking

Low maintenance

✓ Requires only normal cleaning
✓ Up to 5 years between resealing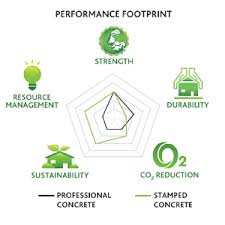 Project Spotlight



Madinat Jumeirah Entrance - Dubai
The entrance to this landmark development was completed using stamped concrete to give a durable, hard wearing, attractive finish that will last for many years with minimal maintenance.
Technical Data

| | |
| --- | --- |
| Concrete Grade (N/mn2) | 30 to 50 |
| Durability (RCP, WP, WA) | Not required |
| Workability Slump (mm) | 75 to 125 |
| Workability Retention (Hours) | 1 to 3 |
| Maximum Aggregate Size (mm) | 10 or 20 |
| Typical Hardened Density (Kg/m3) | 2400 |
| Cement Types2 | OPC, SRC, MSRPC |
| Supplementary Cementitious Materials3 | DURACEM® / Microsilica |
| Colours | Grey or Colored |

CEMEX will provide you access to our highly experienced technical team who will be able to create bespoke mixes for all your readymix concrete needs. Our technical team has a vast experience of producing unique mixes for individual jobs, and can facilitate issues such as corrosive ground conditions, extreme weather conditions and high strength requirements. CEMEX will work to your specification, or if requested provide suggestions to ensure that we meet the specific needs of your project.