Durable Concrete is our range of everyday concretes for a vast range of uses, from villas to commercial and industrial developments, whatever the size and scope of the development CEMEX have the experience, quality and capacity to support your needs. CEMEX has over 20 years experience of designing concretes for the harsh climatic conditions experienced in the UAE. Our Concretes can resist the harshest environmental conditions, extending the lifespan of structures.
Quality Concrete

Produced under a third party approved ISO 9001 quality management.
Technical support from a dedicated team.
Knowledge

Supported by a global research and development program to ensure the best performance.
Capacity

Proven ability to supply to any size of contract, from small scale deliveries to the largest landmark project.
Experience

Over 20 years of presence in the UAE.
Resistant to chemical attack

Resistant to chloride penetration
Resistant to sulfate attack
Low water / Cement ratio

Low permeability
Dense micro-structure
Extended lifespan

Durable concretes last longer, extending building life and enabling reuse of structures
Reduced maintenance requirements
Reduce lifetime cost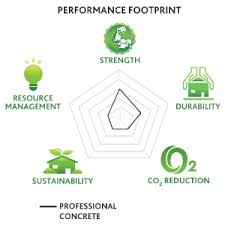 Project Spotlight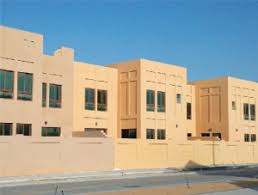 Watani Villas, Khalifa City A, Abu Dhabi
CEMEX have supplied over 120,000 cubic meters of concrete to this villa development for one of the major property development companies in the UAE. CEMEX worked with the contractor to ensure that the construction was supported in the most efficient and effective way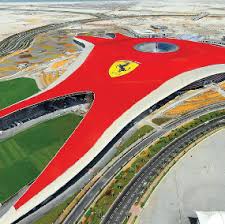 Ferrari World, Yas Island, Abu Dhabi
CEMEX supplied over 100,000 cubic metres of a specially designed high durability concrete for the piling works of this landmark. The concrete was designed to have very high levels of resistance to aggressive chemicals present in the groundwater, whilst remaining easy to pour, pump and place.

Technical Data

| | |
| --- | --- |
| Concrete Grade (N/mn2) | 30 to 80 |
| Durability (RCP, WP, WA) | 800 to 3000, 10 to 20mm, 1.0 to 1.5 |
| Workability Slump (mm) | 75 to 200 |
| Workability Retention (Hours) | up to 3 |
| Maximum Aggregate Size (mm) | 10 to 20 |
| Typical Hardened Density (Kg/m3) | 2450 |
| Cement Types2 | OPC, SRC, MSRPC |
| Supplementary Cementitious Materials3 | DURACEM® / Microsilica |
| Colours | Grey or Colored |
CEMEX will provide you access to our highly experienced technical team who will be able to create bespoke mixes for all your readymix concrete needs. Our technical team has a vast experience of producing unique mixes for individual jobs, and can facilitate issues such as corrosive ground conditions, extreme weather conditions and high strength requirements. CEMEX will work to your specification, or if requested provide suggestions to ensure that we meet the specific needs of your project.
Additional Information:
Four Forms of Concrete
Concrete is produced in four basic forms, each with its own set of distinctive advantages.
Ready-mix concrete - by far the most common form, accounts for nearly 75% of all concrete produced. Ready mix concrete delivery begins with batching at local plants and delivery in the familiar trucks with revolving drums.
Pre-cast concrete - used in products that are shaped in a factory where quality control is tightly monitored. Pre-cast products range from huge bridge girders and complex structural components to standardized panels for cladding and smaller concrete bricks and paving stones.
Concrete masonry - although best known for the venerable 8"x8"x16" building block, today's masonry units can be molded into a myriad of shapes, configurations, colors, and textures to satisfy a seemingly infinite spectrum of building applications and architectural designs.
Cement-based materials - these products defy the label "concrete," yet share many of its desirable qualities. The more conventional include mortar, grout, and terrazzo. Soil-cement and roller-compacted concrete - "cousins" of concrete - are used for pavements and dams. Other products include flowable fill and cement treated bases. A new generation of advanced products incorporates fibers and special aggregates to create roofing tiles, shake shingles, lap siding, and countertops. Using cement to treat and stabilize waste is an emerging market.