A range of high quality screeding concretes, factory produced and complying to all regulations. It displays distinct advantages over site mixed screeds in terms of accurate mix proportions, consistent properties, shorter dying times and higher strength.
Strength

✓ Higher strengths achievable than site mix quality
✓ Consistent quality assured through use of computerized batching plant

Economical

✓ No need for materials and plant on site to mix material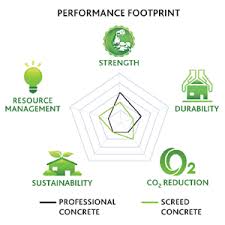 Project Spotlight



Ritz Carlton, JBR Walk - Dubai
For this prestigious development, CEMEX supplied over 1000m3 of Ready Screed concrete, for which the highest standards were required. High quality finishes were applied to the ReadyScreed throughout the building.
Technical Data

| | |
| --- | --- |
| Concrete Grade (N/mn2) | 05 to 50 |
| Durability (RCP, WP, WA) | Not Required |
| Workability Slump (mm) | 75 to 200 |
| Workability Retention (Hours) | up to 3 |
| Maximum Aggregate Size (mm) | 10 to 20 |
| Typical Hardened Density (Kg/m3) | 2400 |
| Cement Types2 | OPC, SRC, MSRPC |
| Supplementary Cementitious Materials3 | DURACEM® |
| Colours | Grey |

CEMEX will provide you access to our highly experienced technical team who will be able to create bespoke mixes for all your readymix concrete needs. Our technical team has a vast experience of producing unique mixes for individual jobs, and can facilitate issues such as corrosive ground conditions, extreme weather conditions and high strength requirements. CEMEX will work to your specification, or if requested provide suggestions to ensure that we meet the specific needs of your project.